So What Is Christmas All About ?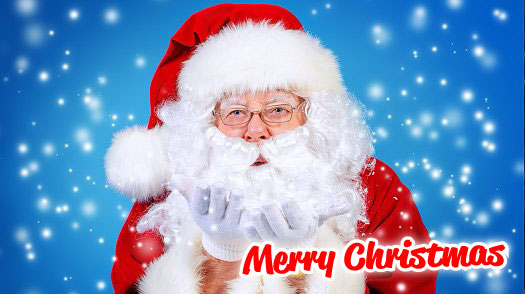 The word Christmas comes from the words Cristes maesse, or "Christ's Mass." Christmas is the celebration of the birth of Jesus for members of the Christian religion. Most historians peg the first celebration of Christmas to Rome in 336 A.D. Christmas is both a holiday and a holy day. In England it is the biggest event of the year (especially for kids), and for members of the Christian religions it is an important day on the religious calendar. Most companies give their workers a holiday consisting of two days off, one for Christmas Day and one for Boxing Day. Christmas day is usually spent with family and friends having a big Christmas dinner consisting of Roast Turkey and all the trimmings.
Cristmas is so popular because there are in excess of 1.8 billion Christians in a total world population of 5.5 billion, making it the largest religion worldwide. The weeks leading up to Christmas are the biggest shopping weeks of the year. Many retailers make up to 70 percent of their annual revenue in the month preceding Christmas.
Why Does Everyone Give Each Other Gifts On Christmas Day?
The tradition of gifts seems to have started with the gifts that the wise men (the Magi) brought to Jesus. As recounted in the Bible's book of Matthew, "On coming to the house they saw the child with his mother Mary, and they bowed down and worshipped him. Then they opened their treasures and presented him with gifts of gold and of incense and of myrrh." It was not until the late 1800's that people came to the habit of of exchanging elaborate gifts. The Santa Claus story combined with an amazing retailing phenomenon that has grown since the turn of the century has made gift giving a central focus of the Christmas tradition.

Did you know?
22% of men leave their Christmas shopping until the last two days before Christmas. Only 9% of women do the same. And 12% of us don't even start our Christmas shopping until the January sales.
Is December 25th Really The Day Jesus Was Born?
No one really knows. What is known is that Christian leaders in 336 A.D. set the date to December 25 in an attempt to eclipse a popular pagan holiday in Rome (Saturnalia) celebrating the winter solstice. Originally, the celebration of Christmas involved a simple mass, but over time Christmas has replaced a number of other holidays in many other countries, and a large number of traditions have been absorbed into the celebration in the process.
Why Is There A Small Evergreen Tree In Your Living Room?
Down the years Pagan tradition has used an evergreen tree to represent life during the cold dark nights of winter. Having an fir tree in your living room is thought to have started as a German tradition as early as 700 A.D. In the 1800s the tradition of a Christmas tree was widespread in Germany where it quickly moved to Europe and England. In Victorian times, people had already started decorating trees with sweets, apples and cakes hung with ribbon. It was Prince Albert that really got the tradition going in the UK when he put up a tree at Windsor Castle. In 1880 Woolworths first sold manufactured Christmas tree ornaments, and they caught on very quickly. When the Christmas tree was first illuminated it was lit up with real candles but as this was a fire hazard the first electrically lighted Christmas tree appeared in 1882. Calvin Coolidge in 1923 ceremoniously lit the first outdoor tree at the White House, starting that long tradition.
Fake snow and tinsel is probably related to the song "White Christmas" and form part of the Christmas decorations. The top of the tree is decorated with symbolic trinkets that represent something different. In early religious rituals the baby Jesus was placed at the top of the tree. Today many people prefer an angel as mentioned in the Bible's Nativity of Jesus. By far the most popular symbol on top of the tree is a star which is another main symbol from the nativity story. The star of Bethlehem guided the three wise men to the stable when baby Jesus was lying in a manger. Putting up a tree is personal preference with some going as late as Christmas Eve while others as early as the start of the advent month. It's believed that the tree should be taken down by 12th night hence the 12 days of Christmas which would make the date the 6th January. Leaving your Christmas tree up after this date could bring bad luck.
Why Do We Kiss Under Mistletoe?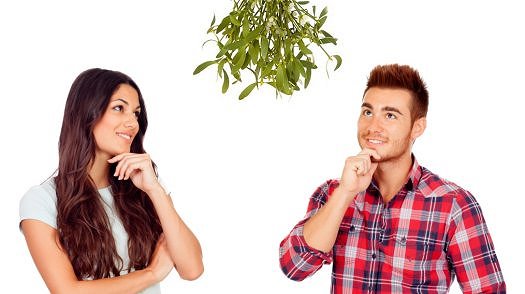 Mistletoe has been used as a decoration in houses for thousands of years and is also associated with many pagan rituals. The Celts and Norse peoples believed that there was something mystical about the plant as it stayed green throughout winter when all the other trees lost their leaves. The church forbade the use of mistletoe in any form, mindful of its idolatrous associations. As a substitute, it suggested holly. The sharply pointed leaves were to symbolize the thorns in Christ's crown and the red berries drops of his blood and holly became a nativity tradition. The Christian ban on mistletoe was in effect throughout the Middle Ages. In medieval times people believed that a sprig of mistletoe would bring them good luck.
Surprisingly, as late as the 20th century, there were churches in England that forbade the wearing of mistletoe sprigs and corsages during services. For Scandinavians, the goddess of love (Frigga) is strongly associated with mistletoe. It's said that Balder the son of Frigga was killed by an evil spirit who used an arrow made out of mistletoe. Frigga was so upset that her tears turned into white berries which coated the plant and forever symbolised her love for him. So happy that she had blessed the plant she vowed a kiss to all who passed beneath it from that day onwards. This link to romance may be where our tradition of kissing under the mistletoe comes from today. A tradition was born in ancient times where visitors on arrival would kiss the hand of the host whilst standing under the mistletoe. There are no hard and fast rules for when to put up the mistletoe but some traditionalists say it should be taken down by 12th night. Some people believe that for every kiss under the plant you should remove a berry and when all the berries are gone nobody else should kiss underneath it. One word of caution the plant is very poisonous so it should never be eaten.
What Is The Yule Log?
The star, the manger, the swaddling clothes, the shepherds, the angels, the heavenly host and the wise men all come from the books Matthew and Luke in the Bible. In olden days the yule log was a huge log used as the foundation of the holiday fires. Bringing the yule log in was, as recently as the 19th century, as much a part of the pre-Christmas festivities as putting up an evergreen tree today. Yule can be traced back to the Middle English Yollen (cry aloud) and is thought to date from early Anglo-Saxon revels in celebration of the discovery (after the winter solstice) that nights were becoming shorter."
So Just Who Is Santa Claus?
According to a very old tradition, the original Saint Nicholas left his very first gifts of gold coins in the stockings of three poor girls who needed the money for their wedding dowries. The girls had hung their stockings by the fire to dry. It was traditional to receive small items like fruit, nuts and sweets in your Christmas stocking, but these have been replaced in the last half-century by more expensive gifts in many homes. Santa Claus started with a real person, Saint Nicholas, a minor saint from the fourth century: "According to tradition, he was born in the ancient Lycian seaport city of Patara, and, when young, he traveled to Palestine and Egypt. He became bishop of Myra soon after returning to Lycia. He was imprisoned during the Roman emperor Diocletian's persecution of Christians but was released under the rule of Emperor Constantine the Great and attended the first Council (325) of Nicaea.
After his death he was buried in his church at Myra, and by the sixth century his shrine there had become well known. In 1087, Italian sailors or merchants stole his alleged remains from Myra and took them to Bari, Italy; this removal greatly increased the saint's popularity in Europe, and Bari became one of the most crowded of all pilgrimage centres. Nicholas' relics remain enshrined in the 11th-century basilica of San Nicola, Bari. Nicholas' reputation for generosity and kindness gave rise to legends of miracles he performed for the poor and unhappy. He was reputed to have given marriage dowries of gold to three girls whom poverty would otherwise have forced into lives of prostitution, and he restored to life three children who had been chopped up by a butcher and put in a brine tub.
In the Middle Ages, devotion to Nicholas extended to all parts of Europe. He became the patron saint of Russia and Greece; of charitable fraternities and guilds; of children, sailors, unmarried girls, merchants, and pawnbrokers; and of such cities as Fribourg, Switz., and Moscow. Thousands of European churches were dedicated to him, one as early as the sixth century, built by the Roman emperor Justinian I, at Constantinople (now Istanbul). Nicholas' miracles were a favourite subject for medieval artists and liturgical plays, and his traditional feast day was the occasion for the ceremonies of the Boy Bishop, a widespread European custom in which a boy was elected bishop and reigned until Holy Innocents' Day (December 28).
After the Reformation, Nicholas' cult disappeared in all the Protestant countries of Europe except Holland, where his legend persisted as Sinterklaas (a Dutch variant of the name Saint Nicholas). Dutch colonists took this tradition with them to New Amsterdam (now New York City) in the American colonies in the 17th century. Sinterklaas was adopted by the country's English-speaking majority under the name Santa Claus, and his legend of a kindly old man was united with old Nordic folktales of a magician who punished naughty children and rewarded good children with presents." Children write out a Christmas list of gifts they would like to receive and some mail the list to Santa at the North Pole. If there's a return address the Children get a reply.
Christmas Cards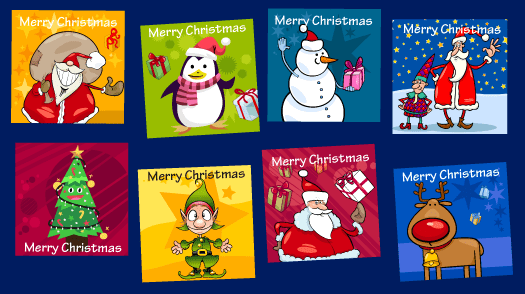 The History of sending Christmas Cards
The tradition of sending Christmas cards begun in 1843. The first Christmas card was produced in England, and the idea was well-received, because the following year, more than 25,000 Christmas cards were sold. However, the first Christmas card provoked controversy in certain circles in England, because the Christmas card pictured a company of people touching glasses and saying "Merry Christmas". Putting alcohol and holy Christmas in one picture did not please the English citizens then.
For more than thirty years, Americans had to import greeting cards from England. In 1875, German immigrant to the U.S. Louis Prang, opened a lithographic shop with $250, and published the first line of U.S. Christmas cards. His initial creations featured birds and flowers, unrelated to the Xmas scene. By 1881, Prang was producing more than 5 million Christmas cards per year.
Today, Christmas cards come in all shapes and sizes -- from small and simple to big and colourful. The big American producer of Christmas cards, Hallmark, employs a whole army of Christmas card designers who produce new Christmas cards every season. The most popular cards are the old fashioned and nostalgic ones with sledges and pixies, and a big, chubby Santa Clause in a red and white coat.
Since the Internet became widespread in the middle of the 90's, sending electronic Christmas cards became the trend.
In 2004, the German post office gave away 20 million scented stickers for free to make Christmas cards smell like a fir Christmas tree, cinnamon, gingerbread, or a honey-wax candle.

A surge in Christmas cards came in the 1940s, courtesy of World War II. Friends and family, far away fighting, received cards with patriotic messages and symbols, like Uncle Sam.

Many organizations produce special Christmas cards as a fundraising tool. The most famous of these enterprises is probably the UNICEF Christmas card program, launched in 1949.

An average household will mail out 28 Christmas cards each year and see 28 cards arrive in their place.
Christmas Songs
There is a set of songs that are played continuously during the Christmas Season.
Here's a pretty complete list:
. Away In A Manger
. Carol of the Bells
. Deck The Halls
. God Rest Ye Merry Gentlemen
. Jingle Bells
. Joy To The World
. Hark, The Herald Angels Sing
. Have Yourself A Merry Little Christmas
. I'll Be Home For Christmas
. It Came Upon A Midnight Clear
. Little Drummer Boy
. O Come All Ye Faithful
. O Holy Night
. O, Little Town of Bethlehem
. O Tannenbaum
. Rudolf the Red Nose Reindeer
. Santa Claus Is Coming To Town
. Silent Night - Silver Bells
. The Christmas Song (Chestnuts Roasting On An Open Fire)
. The First Noel
. The Twelve Days of Christmas
. We Wish You A Merry Christmas
. What Child Is This?
. White Christmas
. Winter Wonderland
Since this list is so short, you tend to hear each song 700 times over the course of the few weeks leading up to Christmas.
It's Panto Season - "Oh No It's Not....Oh Yes It iIs!
Everybody loves a good traditional Panto at Christmas. Pantomines or Panto's as they are called for short appeal to young kids right through to grannies and grandads. We all love to participate with the show by shouting "It's behind you" or "Oh no it's not, Oh yes it is." Christmas wouldn't be Christmas without seeing a family favourite such as Dick Whittington, Aladdin, Jack and the Beanstalk, Sleeping Beauty, Peter Pan, Cinderella or Hansel and Gretel.

Nothing gets you in the festive spirit as a Christmas Panto does. Audiences love to see famous celebrities dressing up as pantomime dames which are usually portrayed by a man and kids and adults alike laugh at the hilarious antics of Widow Twankey and Wishy Washy in Aladdin.
What Are The 12 Days Of Christmas?
The 12 days of Chistmas are the 12 days that separate Christmas day on December 25 from Epiphany, which is celebrated January 6. Depending on the church, January 6 may mark Christ's baptism (the Catholic tradition), or it may mark the day that the wise men visited the baby Jesus with their gifts. In the past, there was a tradition of giving gifts throughout the 12 days, rather than stacking them all up on the morning of December 25. That tradition, as you might imagine, has never really caught on as we just aren't that patient. The song, however, demonstrates that some people once stretched out their gifts (and gave some fairly elaborate gifts...) over the full 12 days.
Why Sing Christmas Carols?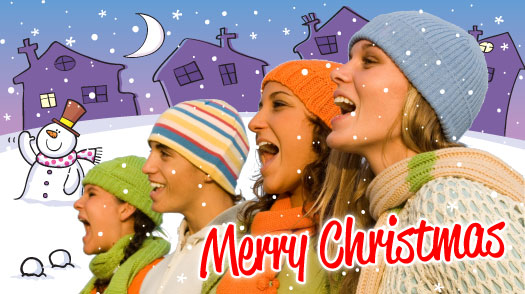 In the Middle Ages in England and France, carols were dances accompanied by singing. In the French Midi, for example, the "carol" was a kind of round dance. In time, the word "carol" changed its meaning, referring only to certain kinds of songs. The Anglo-Saxon tradition favoured gathering together small choirs on the village green to sing carols and Christmas songs for the pleasure of passers-by.
Christmas Eve is a big deal for religious reasons, such as the midnight mass, and also for retail reasons. "All Jewish holidays start at sundown the evening before (not at calendar midnight). Our holidays start with ceremony the evening before: rituals, candle-lighting, whatever... at sundown and they last until the following sundown, and then they're over."
Between 1863 and 1886, Harper's Weekly (a popular magazine of the time) ran a series of engravings by Thomas Nast. From these images come the concepts of Santa's workshop, Santa reading letters, Santa checking his list and so on. Coca-Cola also played a role in the Santa image by running a set of paintings by Haddon Sundblom in its ads between 1931 to 1964. The red and white suit came, actually, from the original Saint Nicholas. Those colors were the colors of the traditional bishop's robes.
10 things you didn't know about Christmas
1. Super fast Santer would have to visit 822 homes a second to deliver all the worlds presents on Christmas Eve
2. Mince pies although mostly vegetarian in Victorian times mince pies were made with beef and spices
3. Nearly 60 million Christmas trees are grown each year in Europe
4. The tradition of putting tangerines in stockings come from the 12th century French nuns who gave socks full of fruit and nuts to the Poor
5. The chances of a white Christmas are just one in 10 for England and Wales and one in six for Scotland and Northern Ireland
6. Before turkey a traditional Christmas meal in England was a pigs head and mustard
7. The first commercial Christmas cards were commissioned by a civil servant named Sir Henry Cole in London in 1843
8. Christmas pudding was originally a soup made with raisins and wine
9.The first Christmas celebrated in Britain is thought to have been in York in 521 A.D.
10. Rudolph the red nose reindeer was invented for US firms Christmas promotion a 1938



Discover More...
How much does the 12 days of Christmas actually cost?
Read More
When should the Christmas decorations be taken down?
Read More
Christmas Markets what are they all about?
Read More
So what is Boxing Day all about?
Read More
All you ever wanted to know about New Year's Day.
Read More
All you ever wanted to know about Black Friday
Read More
The PPL top 20 Christmas songs played on radio stations in the last decade.
Read More